Welcome to the home of Hyde Musical Society
Hyde Musical Society is an award-winning musical theatre group based in Hyde, Greater Manchester established in 1940 and performing productions in Hyde since 1941 (something we are very proud of).
We perform one large musical production in the Spring each year, most years a week before Easter.  We also organise a calendar of activities throughout the year.  Each production brings new members, who we always welcome with open arms.  Auditions normally take place in September time, with rehearsals starting not long after. We take a short break during Christmas and New Year, and  continue rehearsals twice a week until the show. We are very proud of all our cast, crew and creative teams of each show we present, in fact all our members seem to love the close family feel Hyde Musical Society offers. This is something we are also very proud of. It's all about 'sharing the love of musical theatre'.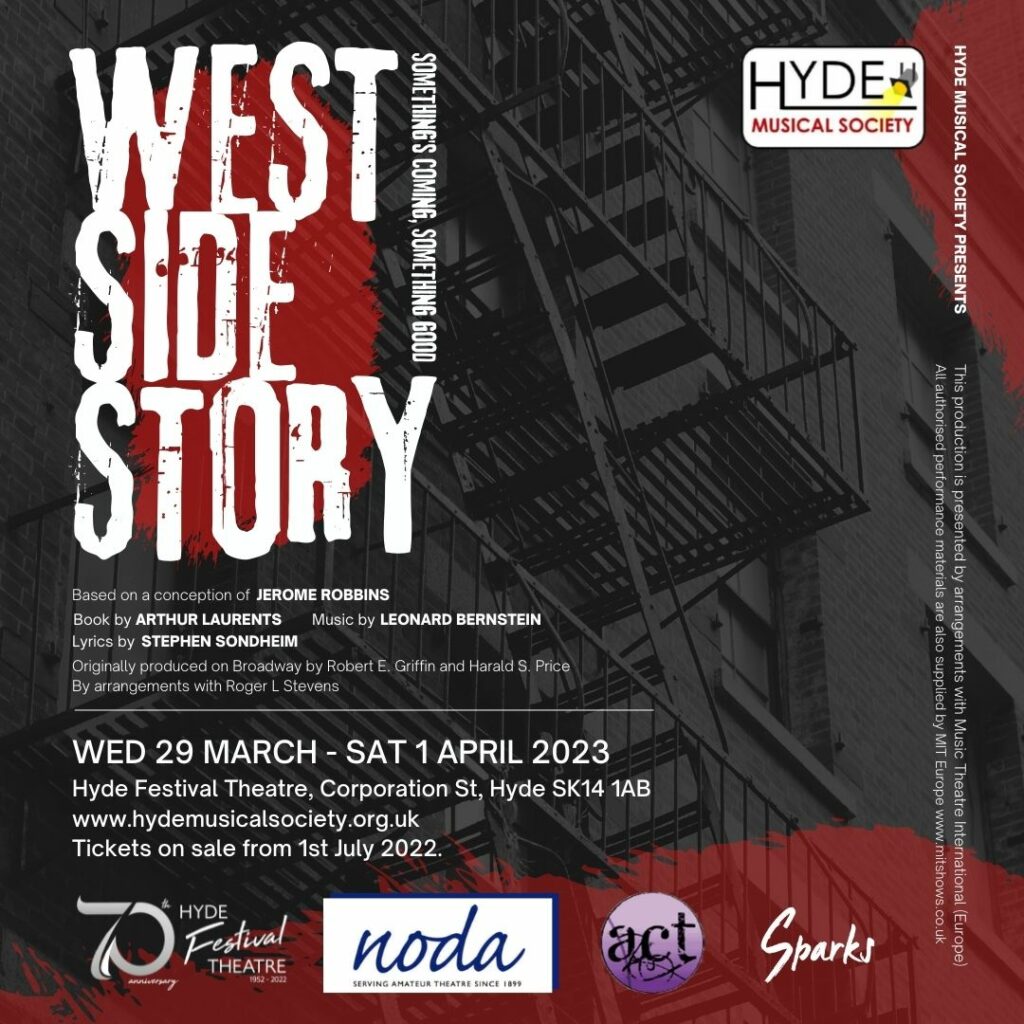 HAPPY TO BE BACK
Who'd have thought we would be celebrating more than 80 years of performing musical productions to audiences of Hyde. Starting rehearsals way back in 1940 with our first performances at Hyde Town Hall in 1941. It really is a celebratory feat.
Our society like many saw the hard times of the pandemic through 2020 and 2021 with the closure of theatres. We are so proud to have leaped back on stage at Hyde Festival Theatre in Spring 2022 with our 80th year production 'All Shook Up' - which was received better than we could have ever imagined. We thank everyone who came out to support us and for all the amazing feedback.
"IT WAS A BRILLIANT SHOW AND EVERYONE INVOLVED SHOULD BE PROUD. WE CAN'T WAIT TO BOOK TICKETS FOR YOUR NEXT SHOW"
Remember to keep a look out on our social media channels and feel free to get in touch anytime you have any questions. Remember to #supportlocaltheatre