All Shook Up – Tickets On Sale
ALL SHOOK UP
THE HIT MUSICAL COMEDY
The award winning Hyde Musical Society brings you the smash hit musical comedy, sensationally built around the songs of the King himself, Elvis Presley.
All Shook Up is a hilarious feel-good musical featuring Elvis Presley's greatest hits. In a small town in 1950s America, a guitar-playing, hip-swivelling stranger rides his motorbike into town. Is he The Devil in Disguise or a Hound Dog in his Blue Suede Shoes? The townsfolk are about to be All Shook Up and could be headed for Heartbreak Hotel, but for Natalie, the love-struck, tomboy mechanic, it really is Now or Never.
Packed with 25 of the best loved songs by The King himself, Love Me Tender, by the writer of the award-wining West End and Broadway smash hit Memphis, is a funny and moving tale of hope, second chances and the healing qualities of Rock 'n' Roll.
Directed by Richard Parker, Choreography by Suzi Cleary and Musical Direction by Jeremy Sleith.
Words from our director: So far rehearsals are going very well. The cast are very talented and following a two year delay due to covid, are desperate to put this show on, so its very easy to motivate them.
This is the kind of show that audiences will love. Its a funny, romantic feel good show and with music from Elvis, is guaranteed to have people tapping their feet and be entertained".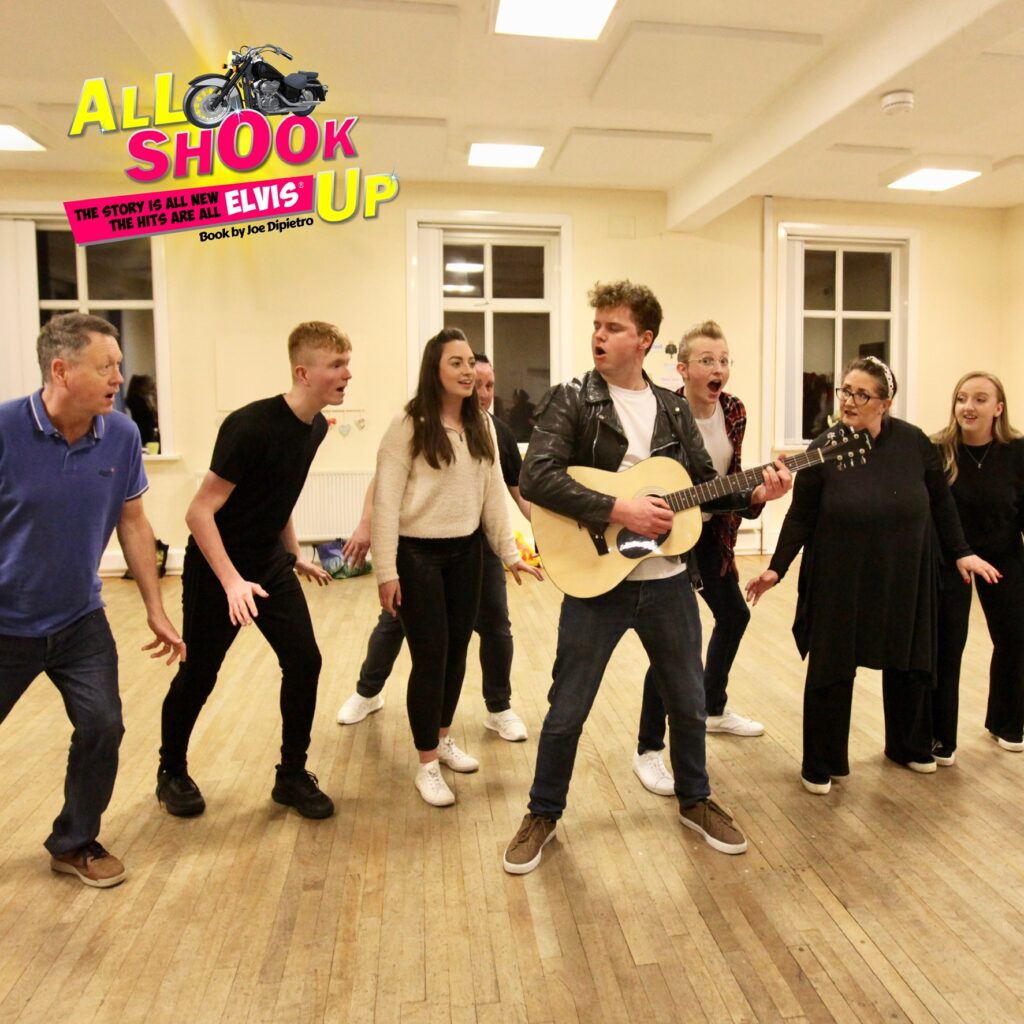 Tickets are on sale with the best seats selling fast, so book yours now.